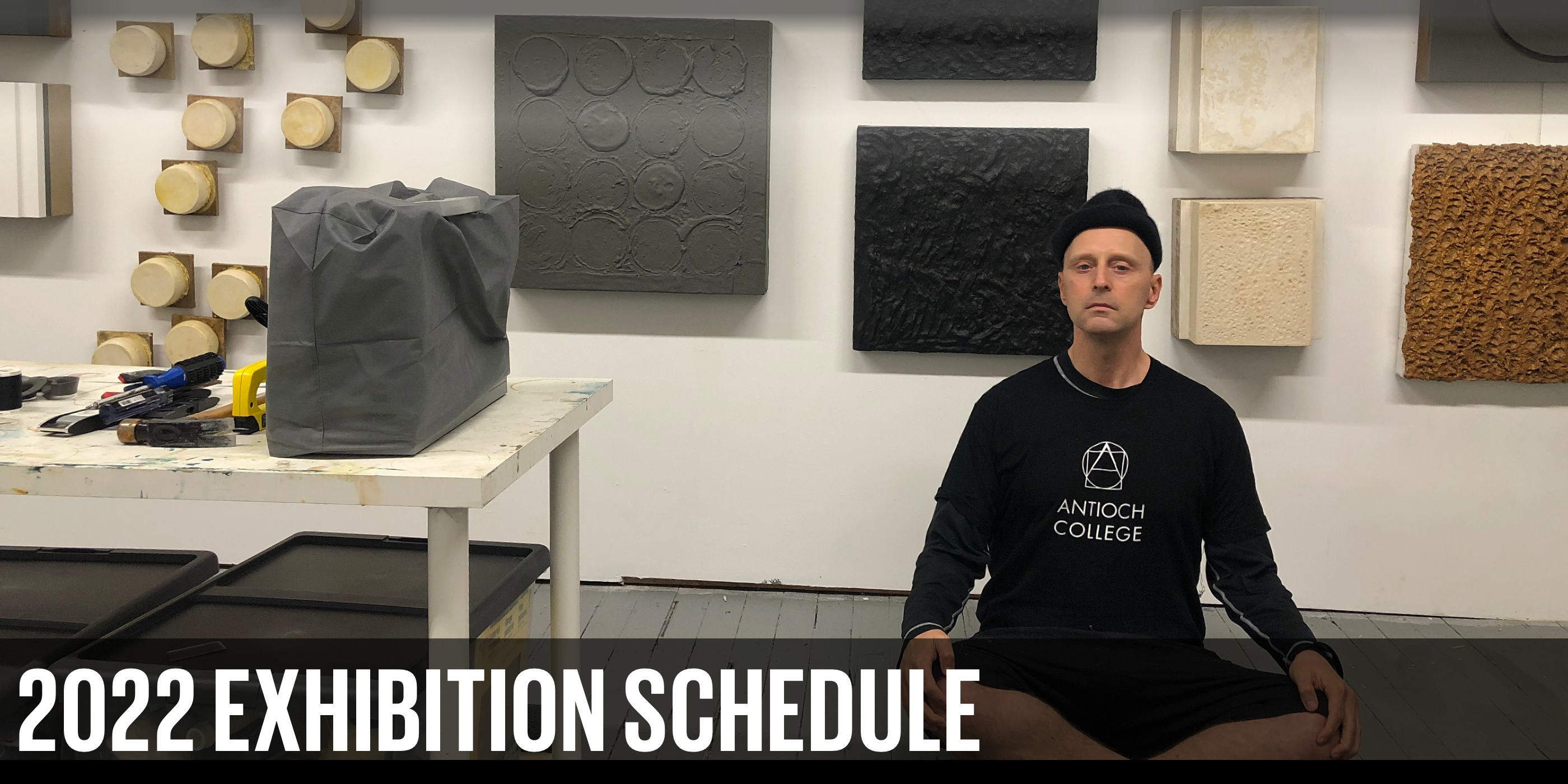 Caption: Artist portrait in studio in Greenwood, Brooklyn, summer 2021. Click the image above for Instagram.


PUSHMI – PULLYU (PUSH ME PULL YOU)
Solo exhibition: New works by Christopher Stout
Exhibition dates: fall 2022
ADDITIONAL INFORMATION FORTHCOMING

(Click the image above to view the New York exhibition page of the Pride Art.eu website.)

PRESENT: QUEER ART FOR THE HERE AND NOW
Duo Multicultrual Arts Center (DMAC)
62 East 4th Street, 3rd Floor
New York, NY 10003
Exhibition dates: June 14—25, 2022
Opening reception: Tuesday June 14, 5:30-6:30pm


PRESENT Queer Art for the Here and Now: The inaugural prideART New York group exhibition includes the exciting, innovative work of 36 multidisciplinary queer artists from Berlin and New York, hosted in a historic East Village building.

Partcipating artists: Aaron Holloway, Angelica Gawell, Richard Schemmerer, Ron Kibble, Eva Mueller, Jack Sanders, Ken Borg, Meryl Meisler, Gio Black Peter, Flloyd, Man Parrish, Carmelle La Sirena, Jorge Clar, Brian Soigne Wilson, Christopher Stout, Colin Radcliffe, Dan Romer, Lars Deike, Lucien Samaha, Myra Kooy, Heidi Russell, Jamie Leo, Joel Handorff, Nunnapat 'Spencer' Ratanavanh, Kelly Bugden, Steven Menendez, Michelangelo Alasa, Rick Shupper, Van Wifvat, Vicki Khuzami, Parisia Parnian, Jack Shamblin, Kim Hanson, Warren Bradley, Christen Clifford, Chris Tanner

PRESENT is curated by nonbinary New York City photographer and conceptual artist Eva Mueller. The works presented include paintings, drawings, prints, photographs, videos, sound installations, and sculptures–from queer abstraction to the homoerotic–reflecting the diversity of queer identities.


prideART is a joint coalition between visual artists from USA and Germany.

(Click the image above to view the exhibition page for the NYAE 75h Anniversary Fundraiser on the Equity Gallery website.)

NYAE 75TH ANNIVERSARY FUNDRAISER
The Clemente Soto Vélez Cultural & Educational Center
107 Suffolk Street
New York, NY 10002
Event date: May 11, 2022
Collector preview: Wednesday, May 11, 5:30-6:30pm and general admission: 6:30-9:30pm

Since its founding in 1947, New York Artists Equity Association (NYAE) has championed the professional aspirations of artists, many of whom have been integral to shaping America's cultural landscape. We invite you to join us on May 11, 2022 for a fundraising benefit to celebrate NYAE's 75th Anniversary, honor our storied past, and raise money to ensure NYAE's bright future and continued support for artists.

The evening spotlights NYAE's core mission and the talents of our artist community with 7 x 5, a stunning collection of 7x5" works in a range of media and styles, created and donated by member artists specifically for the event. Works will be for sale for $300 each throughout the evening, with all proceeds going to support NYAE.

(Click the image above to view the exhibition page for Among Friends on the Equity Gallery website.)

AMONG FRIENDS
Equity Gallery, 245 Broome Street (Ground Floor Gallery), New York, New York 10002
Exhibition dates: May 06—22, 2022
Opening reception: Friday, May 06,6:00-8:00pm

Inspired by the 1978 Robert Rauschenberg artwork "Hiccups," AMONG Friends reflects and responds to the strength and illumination we find through art, friendship, and community. The exhibition will consist of 300 pieces of 9 x 7 inch paper, each worked on by a different artist, zipped together into one continuous, exuberant piece. Work previews on Instagram @among_friends_show

(Click the image above to view the exhibition page for the NYAE Member Invitational on the Equity Gallery website.)

NYAE ANNUAL MEMBERS INVITATIONAL EXHIBITION
Equity Gallery, 245 Broome Street (Ground Floor Gallery,) New York, New York 10002
Exhibition dates: January 12—February 19, 2022 (Extended)
Opening reception: Thursday, January 13 6:00-8:00pm

Equity Gallery is pleased to ring in 2022 with the NYAE Annual Members Invitational, the latest iteration of our annual juried group exhibition, exclusively featuring artwork by Rose, Emerald, and Lifetime members of New York Artists Equity. The exhibition is Equity Gallery's first new show of the new year and will run from January 12th through February 19th.

The eighteen artists featured in this year's show are Amy Bassin, Carol Diamond, Patricia Fabricant, Linda King Ferguson, Susan Hensel, Steven Anthony Johnson II, Toshiko Kitano Groner, Lisa Lebofsky, Carla Lobmier, Christina Massey, Kellyann Monaghan, Susan Reedy, Deborah Sherman, Susan Stillman, Christopher Stout, Sue Strande, Ellen Weider, and Siyan Wong.

All artworks in this exhibition were selected by a panel of accomplished artists and arts professionals, including director/chief curator of the West Harlem Art Fund Savona Bailey-McClain, artist and publisher of Whitehot Magazine of Contemporary Art Noah Becker, and visual artist, educator, and independent curator Melissa Staiger.

The Annual Members Invitational celebrates both New York Artists Equity Association's legacy and history by highlighting the artworks of its current members. Artists Equity was founded in 1947 by over 160 prominent American artists, including art world luminaries such as Jacob Lawrence, Louise Nevelson, and Edward Hopper, and continues to be an influential and guiding organization for artists today. The organization is composed of a diverse community of artists, patrons and allied professionals who view themselves as cultural stewards, charged with advancing the professional aspirations of emerging practitioners.

(Click the image above to view the exhibition page for the Virtual Postcards from the Edge auction on the Visual AIDS website.)
POSTCARDS FROM THE EDGE
An online benefit auction benefitting Visual AIDS
Exhibition dates: January 08—14, 2022

Visual AIDS invites you to participate in our 24th Annual Postcards from the Edge benefit, a unique benefit show and sale of original, postcard-size artworks by established and emerging artists. All artwork is exhibited anonymously, and the identity of the artist is revealed only after the work is purchased. It is not only a highlight of the art world each year for artists and collectors, but also provides essential funding to help us carry out our mission and programming.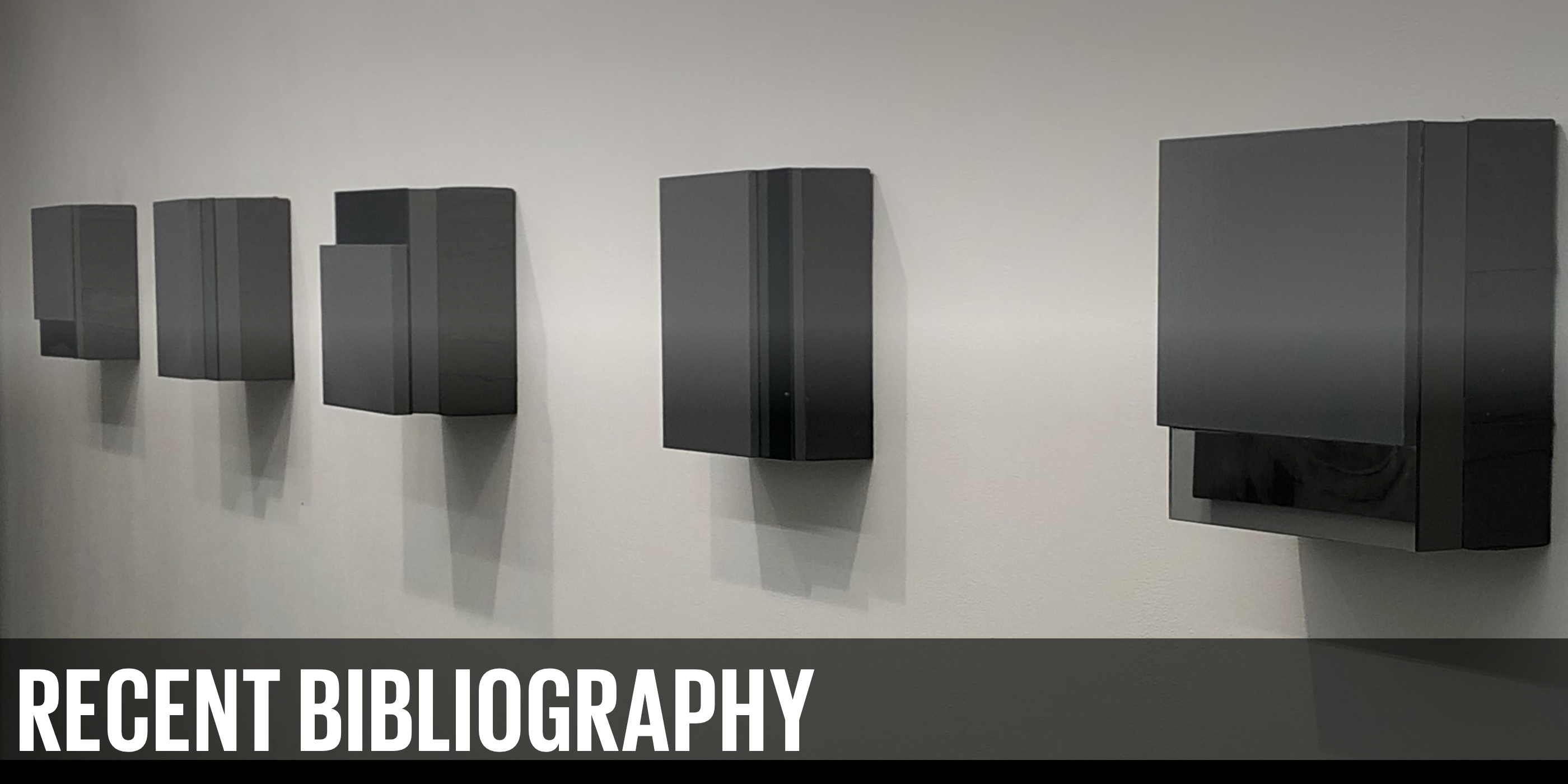 Caption: Installation image of the paintings shown in the 3-artist exhibition III at Equity Gallery October 2021.
SELECTED RECENT BIBLIOGRAPHY:
April 22, 2022, Arcade Project Zine, Queer Fight Songs: 5 New and Not to be Missed Queer AF Exhibitions in NYC
https://www.arcadeprojectzine.com/features/queer-fight-songs
March 31, 2022, ArtSpiel, Making Sense Without Consensus at Equity

https://artspiel.org/making-sense-without-consensus-at-equity/
February 18, 2022, White Hot Magazine of Contemporary Art, New York Artists Equity Members Invitational Exhibition
https://whitehotmagazine.com/articles/artists-equity-members-invitational-exhibition/5311

February 18, 2022, Equity Gallery Blog, Notes from the NYAE Members Invitational Exhibition
https://www.nyartistsequity.org/blog/new-york-artists-equity-members-invitational-exhibition
November 01, 2021, Artists Talk on Art (ATOA), Artists Who Are Gallerists (Panel Moderated by Christopher Stout)
https://www.youtube.com/watch?v=5ydaePzD1tQ&t=3366s
October 23, 2021, Equity Gallery Blog, III: Abstraction, Utopia, and The Right to Roam, Written by Michael Gormley
https://www.nyartistsequity.org/blog/iii-abstraction-utopia-and-the-right-to-roam
October 15, 2021, Haber Arts, She Made Her Bed (Mary Lee Bendolph, Gee's Bend, and Christopher Stout), Written by John Haber
https://www.haberarts.com/geesbend.htm
October 09, 2021, White Hot Magazine of Contemporary Art, Artist Christopher Stout Interviewed by Roger Mathew Grant
https://whitehotmagazine.com/articles/interviewed-by-roger-mathew-grant/5154
March 01, 2021, Coastal Post, Social Distancing | Remote Studio Visits Part VI, Written by Nick Naber
https://thecoastalpost.com/artist-perspective-1/2021/2/26/social-distancing-remote-visit-part-vi

November 20, 2019, Art 511, queer abstraction in 2019, Alexandria Deters in conversation with artist Christopher Stout

An excerpt from the Art511 Magazine article:
Alexandria Deters: You have shared how queer abstraction was formed in the 1960s and flourished in the 1970s. Where do you see queer abstraction today? Is it flourishing, and if so, how?

Christopher Stout: Queer abstraction is something that queer artists are rediscovering and is yet relatively unknown by the Contemporary art world at large. This is also obviously changing. How it is used and what it could represent it ultimately up to us. I suspect that as queer artists are able to embrace abstraction as a medium to uncover new debates and new thinking, the movement will rapidly grow. I also hope that queer abstraction will also foster and spawn other new categories of queer art that move the needle forward on telling a fuller spectrum of our stories.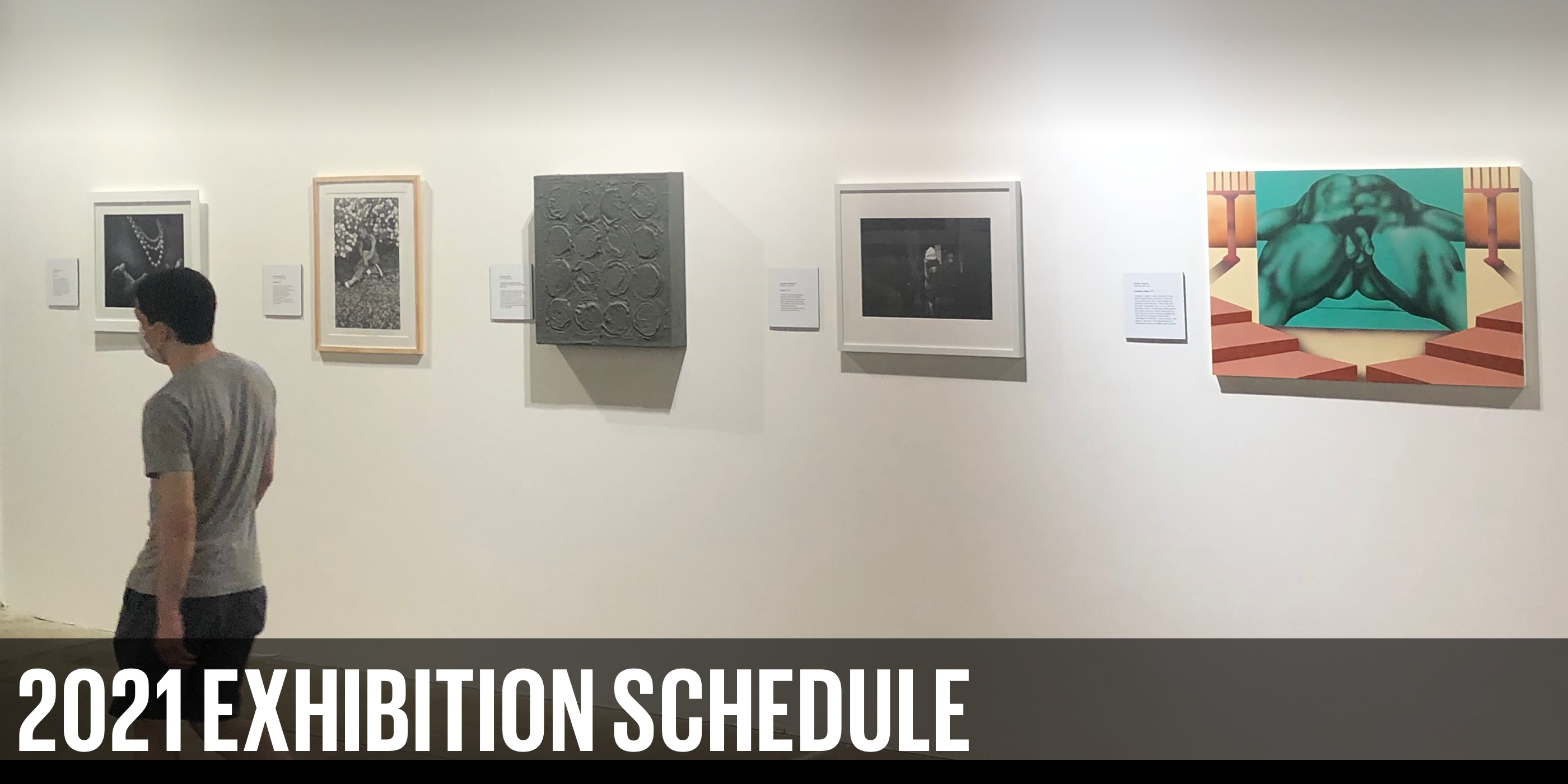 Caption: Installation image of the painting, Towards a Gay Communism, Work 1, (homage to the landmark writings of Mario Mieli), 2020; shown in the group exhibition Pride: Diversity, Identity, History co-curated by Orestes Gonzalez and Efrem Zelony-Mindell at Plaxall Gallery in Long Island City June 03—July 25, 2021.

(Click the image above to view the exhibition page for III on the Equity Gallery website.)
III, a 3-artist exhibition
Equity Gallery, 245 Broome Street (Ground Floor Gallery,) New York, New York 10002
Exhibition dates: October 06—October 30, 2021
Opening reception: Thursday, October 07 6:00-8:00pm

Equity Gallery is pleased to announce "III", a 3-person exhibition and includes new works by Miguel Otero Fuentes, Allen Hansen, and Christopher Stout; abstract minimal artists who find common ground with the use of sensory geographies, as well as architectural and organic symmetries.
The title "III" contains an acknowledgement of three distinct voices that hold cooperative elements within their work. "III" is as abstract as the work is. It can hold meaning beyond the definitions that can be given to it in a similar form in which the work does.
By reducing complexities to elementals, the works is by these artists evoke time, place, and memory. There is a preoccupation with the physical use of mediums which is prominent in their surfaces. Together, these artists initiate a dialogue which celebrates both their correspondence and interdependence.

(Click the image above to view the solo exhibition page for Wonderment of Otherness at Lichtundfire Gallery.)

WONDERMENT OF OTHERNESS
Lichtundfire Gallery, 175 Rivington Street (Ground Floor Gallery), New York, New York 10002
Exhibition dates: September 01 — October 02, 2021
Opening reception: Wednesday, September 01, 6:00-8:00pm

Gallery events
Fall Cocktails at Lichtundfire/ LES Gallery Art Night (during Armory Show Week)
Friday, September 10 from 6:00–8:00pm

Artist talk & reception
Saturday, September 18 from 4:00–6:00pm
Lichtundfire is pleased to present and welcomes all to "Wonderment of Otherness", an exhibition of new monochrome paintings by New York City-based artist Christopher Stout (pronouns: he/him/they) concerning Queer abstraction. This exhibition marks his/their fourth solo exhibition at Lichtundfire. Stout's work intends to surround us with the notion of radical joy and a vision of Queerness as found in our imaginations.
In the artist's own words:
"I would suggest that Queer abstraction might be most easily defined as activist art about the Queer experience that does not employ representation of the human figure. Queer abstraction, along with Black abstraction, Feminist abstraction, and even Arte Povera are 4 distinct types of sociopolitical protest work birthed in the late 1960s and early 1970s, which primarily eschew the use of figuration.
In providing additional context, art critic and curator Eric Sutphin theorizes that contemporary artists practicing Queer abstraction, 'are in close dialogue with their forbears, and bring to the milieu of Queer abstraction a new set of social, economic, and political concerns…including a series of questions: What is the relationship between Queerness and formalism? Without explicit political references, how can abstract work transmit the urgency of its content?'
Within the 8 new monochrome paintings that are presented as the "Wonderness of Otherness", there is an investigation of a specific environment in which the painting references would deploy markers of both Queerness, and also the nature of sociopolitical abstraction.
The works are designated as 'quilt paintings' as the central visual element and topography of the works are textile pieces of Belgian linen and cotton sewn together with wire in a manner akin to quilting. It should be noted that quilting here is not a reference to the AIDS quilt, but rather an extension of the tradition of quilting as a form of political art by marginalized people.

These quilts are stretched on stacks of wooden panels, so that the works retain elements to suggest being textile pieces, and also elements of being sculptures, and also elements of being paintings. This is a reference to the nonbinary.
Another concentration within these works is to express a linear relationship between Queer abstraction and Queer theory. Alongside each painting, I have designated a notable academic text, biography, or resource book documenting a spectrum of Queer ideas and experiences. Some of these books are longtime friends, and some of the more contemporary works were read as part of my research for these paintings.
Whilst these paintings are not designed to illustrate the work of these Queer academics, they do hope to activate a through line, manifesting the shared goals within Queer abstraction.
In evidence of this relationship, I will lean earnestly into the words of Queer Cuban American academic José Esteban Muñoz (1967 – 2013), who penned, 'Queerness is not yet here. Queerness is an ideality. Put another way, we are not yet Queer. We may never touch Queerness, but we can feel it as the warm illumination of a horizon imbued with potentiality. We have never been Queer, yet Queerness exists for us as an ideality that can be distilled from the past and used to imagine a future. The future is Queerness's domain.'"

TOGETHER – PRIDE
Plaxall Gallery, 5-46 46th Avenue, Long Island City, New York 11101
Exhibition dates: June 03–July 25, 2021 (Extended)

Curators: Orestes Gonzalez and Efrem Zelony-Mindell

In creating this exhibit, the word Pride was used as a base for inspiration and interpretation. It was designed to be taken literally, conceptually, or theoretically. We chose strong, personal work that addresses the issues being discussed today, as well as projects that frame the historical struggles of the LGBTQ+ community and its increasing acceptance into the ever-changing mainstream.


(Caption: Click the image above to view the solo exhibition page for Chosen Family.)

CHOSEN FAMILY
New monochrome drawings by Christopher Stout, based on an album arranged by the artist highlighting sound art by queer composers
Artfare, New York, New York 10002
Exhibition dates: April 28–September 30, 2021
Artfare is pleased to present Chosen Family, a drawing solo by queer abstract reductivist painter Christopher Stout (pronouns: he/him/they).
Stout describes queer abstraction as, "activist work about the queer experience that does not employ representation of the human figure and surrounds us with the notions of radical joy and a vision of queerness as found in our imaginations."
Each of these new drawings is premised upon a musical piece written by a queer experimental composer.

Here is an exhibition statement in the artists own words,
"Thank you for letting me share my work with you. I want to begin with an acknowledgement of Roger Mathew Grant, whose book, "Peculiar Attunements" has been beautifully essential in the ideation of this project.
https://www.fordhampress.com/9780823287741/peculiar-attunements/
I'm very keen on my new relationship with Artfare; and to celebrate our partnership, we are pleased to share a series of 11 new monochrome drawings titled, Chosen Family.
In a manner of speaking, these monochrome drawings formally highlight a working method of listening to sound art by queer composers. I enjoy an extensive library of sound art from queer composers, spanning from the late 1960's through new genre music being composed present-day. Conceptually, I find queer sound art and queer abstraction to possess many congruencies.
For each drawing, I listened to a loop from a selected piece by a queer composer who I consider a cherished and esteemed member of my artistic chosen family. During the listening session, I drew a monochrome formed by the music. We could refer to these monochromes as conversations or mediations, and they allow me to better articulate my process as a queer abstract painter.
In respect and gratitude for these composers, I will be donating 20% from the sales of these drawings to support the Ali Forney Center, an organization with a mission to protect LGBTQ youths from the harms of homelessness.
Learn more about the Ali Forney Center at https://www.aliforneycenter.org/

(Click the image above to view the SFA Project gallery website for, The Elements of Pattern and the Spaces in Between, which includes 2 new paintings, The Wonderment of Otherness 15 and The Wonderment of Otherness 16.)
THE ELEMENTS OF PATTERN AND THE SPACES IN BETWEEN
SFA Projects, 131 Chrystie Street, New York, New York 10002
Exhibition dates: April 14, 2021—June 27, 2021

SFA Projects presents "The Elements of Pattern and the Spaces in Between," a group exhibition of new works by Danielle Dimston, Patricia Fabricant, Gordon Fearey, Russell Floersch, GJ Kimsunken, Sirikul Pattachote, Benjamin Pritchard, Christopher Stout, and Jason Yung. The exhibition considers the elements of patterns by presenting contemporary works featuring line, form, texture, color, and space.

By isolating each of the elements that traditionally combine to produce patterns the presentation may, as a whole, be viewed as a pattern in itself, where visitors may step inside the pattern while contemplating the marks and forms that comprise it.

The exhibition also looks at patterns in a behavioral sense, and highlights the visual language patterns employed by each artist that help to define their studio practice and identity. Each of the participating artists have a consistent thread — a studio pattern — that ties one painting to the next and to all of the paintings before them, culminating in what can firmly be described as a body of work.

This deconstruction and reconstruction of pattern provides an exciting opportunity for meditative contemplation of simplicity within complexity.


LOVE WINS, A GROUP SHOW FOR VALENTINES DAY WEEKEND
Homocats Studio at The Pencil Factory, 161 Greenpoint Avenue, (Sixth Floor Gallery), Brooklyn, New York 11222
Exhibition dates: February 12—14, 2021

Artists: Debbie Attias, Alexandria Deters, Ben Frederickson, Zach Greer, John Hanning, Karen Healey, Robert Hickerson, James Jaxxa, J. Morrison, Lloyd Mulvey, Julia Norton and Goldie Poblador, Kyle Quinn / Raw Meat, Andrew Cornell Robinson, Nelson Santos, Julie Schneider, Savannah Spirit, Christopher Stout, Grant Worth, and Dave Zackin
Curator: Organized by J. Morrison

Exhibition statement: The Homocats Studio is excited to present a "Love Wins", a group show of 20 diverse artists working in a wide range of materials centered around celebrating Valentine's Day during a pandemic.